MDRT Special Book Club Event
Date: September 20, 2021
Time: 04:00PM - 05:00PM
You must be registered to participate!
On April 10, 2012, United States Army Staff Sergeant Travis Mills was critically injured by an IED while on patrol on his third tour of duty in Afghanistan, losing portions of both legs and both arms. Mills struggled through the painful and anxious days of rehabilitation to regain the strength to live his life to the fullest. With enormous willpower and endurance, the unconditional love of his family, and a generous amount of faith, Mills shocked everyone with his remarkable recovery. His extraordinary journey is recounted in "Tough As They Come," a New York Times bestseller that speaks to facing a future that's drastically different from the one you've imagined.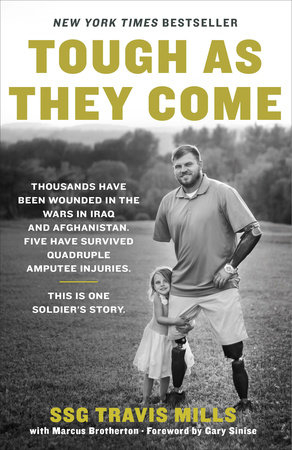 The discussion will be moderated by
Ryan J. Pinney, LACP
, a 13-year MDRT member and Top of the Table qualifier who served in three different branches of the United States military over the course of 13 years. There will be a live Q&A session after the presentation. To get the most out of your time with Mills, please read the book prior to the event and come with questions to ask the author.

Space is limited. Register now.

To learn more about MDRT book clubs, please watch this video:
Speakers: